The 2018 EMMA UK competition season came to an end at Silverstone Circuit (the UK's most famous race track), with well over 100 entries fighting it out on the final round as it was their last chance to gain those all-important 'League Points' to see who was going to be crowned UK Champion 2018. The EMMA UK team was very fortunate to have many special guests attending from Holland, Germany and even as far away as from the USA. The 'stereo'typical UK weather did not disappoint and was very much against us all on the Saturday but all Staff, Judges and competitors toughed it out like true gladiators of car audio!!!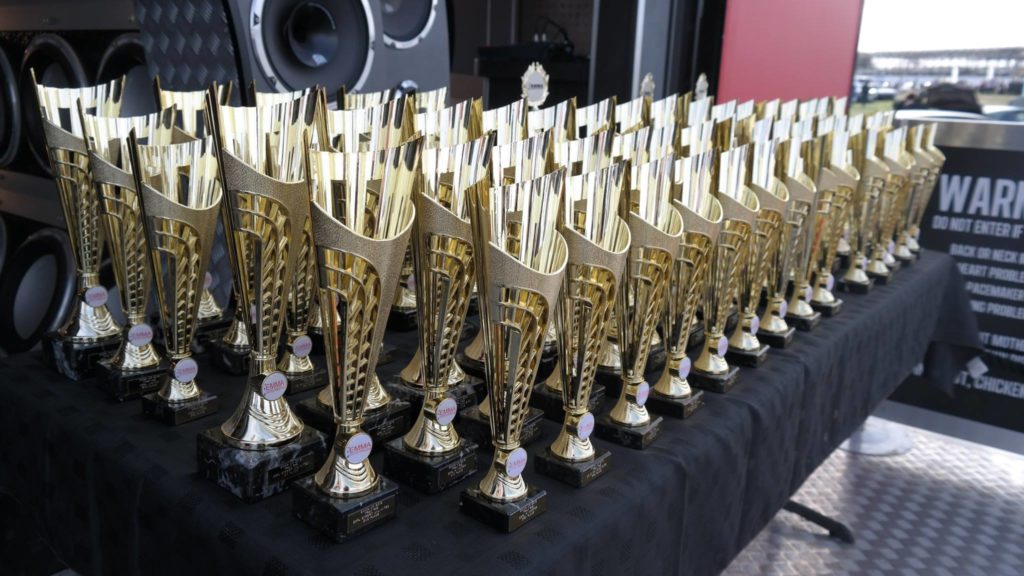 SQOLOGY, an event organising, industry supporting and knowledge sharing (through podcast interviews) brand from USA joined us for our UK event and put together the first SQOLOGY Tuner Challenge hosted By Klifton Keplinger and teaming up with JL Audio UK, using the JL Audio Audi demo car with its TWK88 processor. SIX teams were invited to participate after attending a training seminar on the Friday evening hosted by Jon Griggs (JL Audio tech support). Each Team had an allocated tuning session during the Saturday with the system from a factory reset to see what they could achieve within the time given. Later in the evening Jeff Smith (our other American Guest) judged each team's sound setting in accordance to the current EMMA SQ Master scoresheet to reveal the winner of the challenge.
Well done to all teams involved
Team Platinum In Car
Lee Dunstan & Brett Hubball
Team Blooms
James Patterson & Jonathan Peck
Team PS Sounds
Peter Steinbacher & Adrian Morgan
Dave Legg & Peter Preston
Team Germany
Lars Neuper & Volker Simmer
UK Judge Team
Horst Starke & Cristian Martin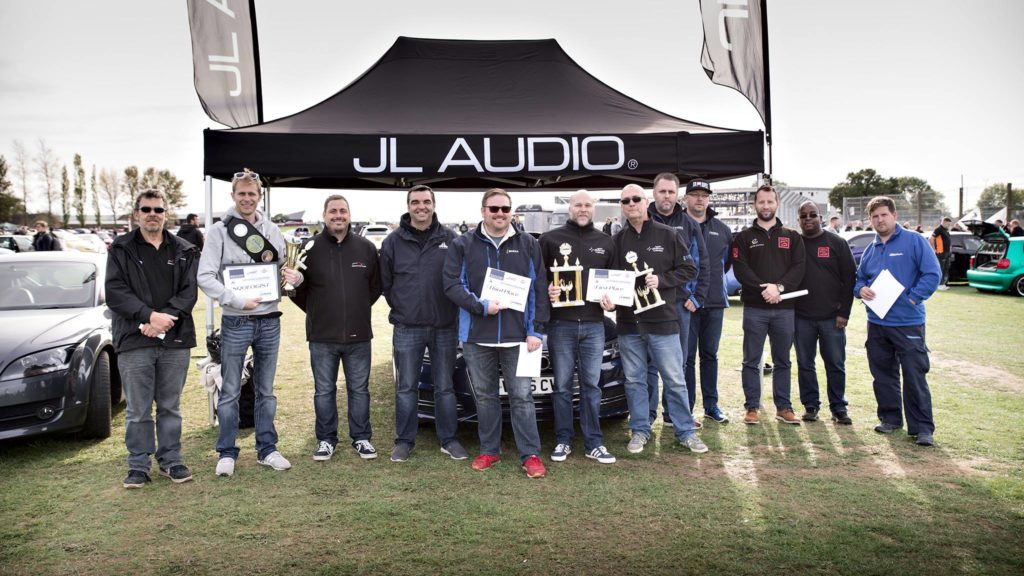 Congratulations to TEAM Platinum In Car who took scored the highest sound score and won the challenge. The trophies and a TWK88 processor as used in the Audi demo car was presented to them during the award ceremony on the Sunday afternoon.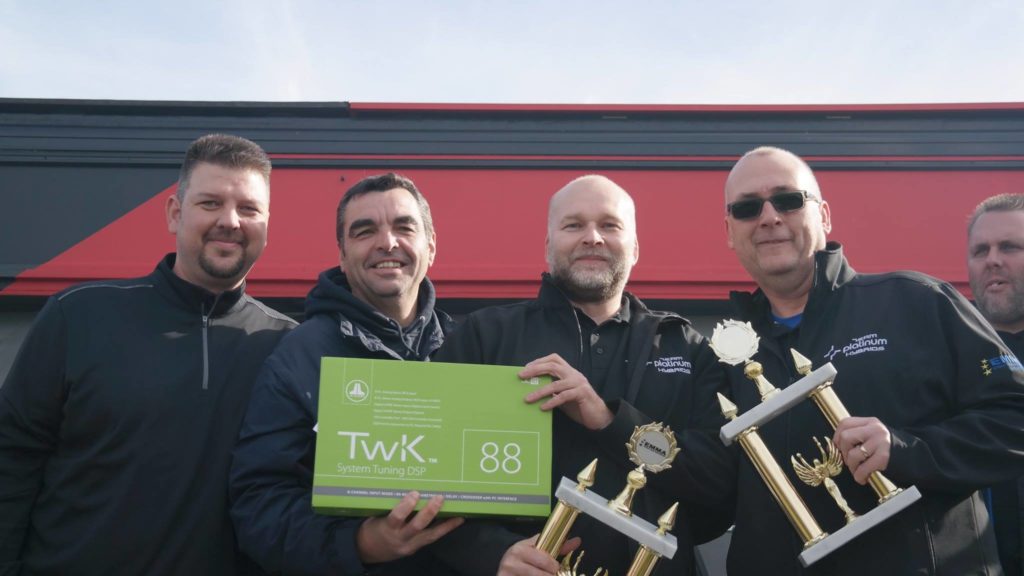 VIBE Audio & Ground Zero sponsored the 2018 Championship Awards, and in true Midbass fashion, exceeded all expectations and provided Championship Title Belts for all 22 classes.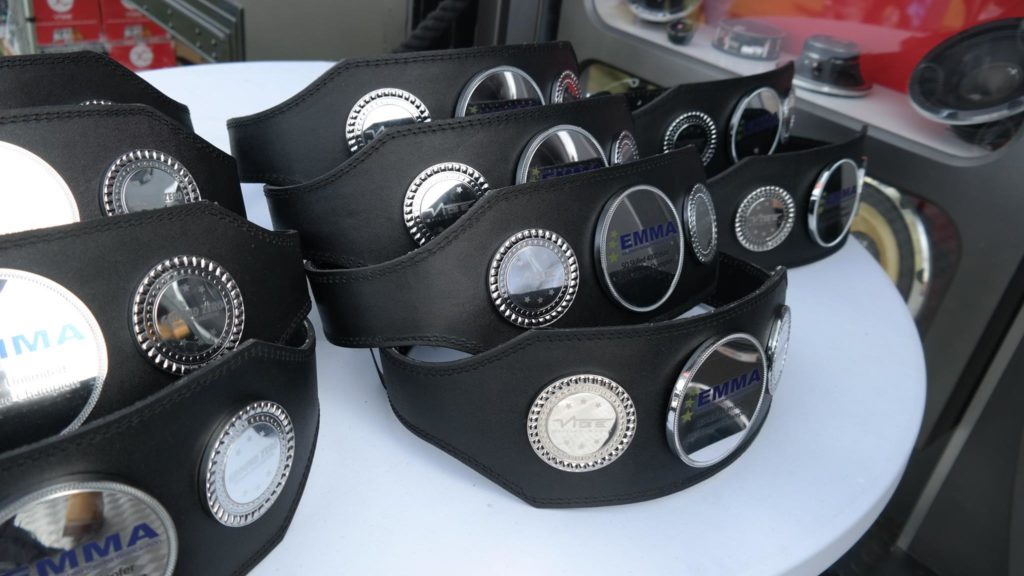 Presented by guest announcer Kilfton (SQOLOGY) & awarded by Midbass's own Ashley Booth.
Your 2018 CHAMPIONS:
Sound Quality Entry 3000euro Andrew Gander TEAM Highdown
Sound Quality Entry Unlimited Nick Bate TEAM Platinum Hybrids
Sound Quality Skilled 4000euro Pritesh Patel TEAM Platinum Hybrids
Sound Quality Skilled Unlimited Brett Hubball TEAM Platinum Hybrids
Sound Quality Master OEM Daniel Kirton TEAM Ground Zero
Sound Quality Master 5000euro Jeremy Owen TEAM Highdown
Sound Quality Master Limited Peter Steinbacher TEAM PS Sounds
Sound Quality Master Unlimited Kevin Hall
Sound Quality Expert Limited Horst Starke
ESPL Trunk 1000euro Arthur Herrington
ESPL Trunk 1 Woofer Daniel Kirton TEAM Ground Zero
ESPL Trunk 2 Woofer Sandra Kirton TEAM Ground Zero
ESPL Trunk 4 Woofer Gurpreet Gill
ESPL B/R Unlimited Graham Crawley TEAM Blooms
ESPL W Unlimited Josh Pedersen TEAM Subtronix
ESPL Expert Unlimited Alan Forsyth TEAM VIBE
Tuning Stock Plus Ashlyn Rutherford TEAM Kicker
Tuning Custom Trunk Mark Fisher TEAM CAS
Tuning Custom Unlimited Graham Crawley
ESQL Limited Sandra Kirton TEAM Ground Zero
ESQL Unlimited Alan Forsyth TEAM VIBE
MultiMedia 2.1 Pritesh Patel TEAM Pltinum Hybrids
Rd6 Event Results
Event Photos
Everyone at EMMA UK would like to thank every competitor that took part in the championship. We hope your enjoyed yourselves as much as the EMMA UK team did in having you and your car participate. Without the competitors, we have no competition, and for that reason you all ROCK!
The UK Champion and Vice Champions of each class shall be offered their invitation to represent the UK at the European Finals, to be held in Salzburg March 2019.
Spectators / UK support are of course welcomed, and if you enjoy the UK events, you will love the European finals, so keep checking the EMMA UK Facebook page for updates.
EMMA UK shall announce the 2019 Event Calendar in full in January 2019.