EMMA UK & In Car FREQ
International Build Off 2018
Modified Nationals
"Team UK vs Team Germany 2018
The International Car Audio Build Off is to showcase live, the fabrications skills offered by some of the industry's professional car audio installers, using some of the latest car audio products available.
Each five-person team are given the same car, the same products and materials, yet only 48 hours to build and tune a 'competition standard' Car HiFi System."
http://emmanet.uk/2018/03/30/the-48hr-international-car-audio-build-off-2018/

It is with great pleasure EMMA announces the line-up for the UK Build TEAM.
Each team member has been hand selected not only for their skillset but to complement each other and work well together in the challenge ahead. As they take on the very difficult task of not only creating a full custom audio system in such a tight timeframe LIVE (on display at one of the biggest UK car event of the season), but to also make it competitive as a competition system.
As soon as the 48hr timer runs out the system will go through a full EMMA judgment procedure for both ESPL (B/R Class) & Master level Sound Quality (5000euro class). The total of each scoresheet shall be combined to make up a cumulative grand total that crowns the winning team.
The UK team consists of:
Lee Dunstan, Lee has 32 years Industry experience, 15 of which are with his own company "Platinum In Car" based in Coventry (http://www.platinumincar.co.uk)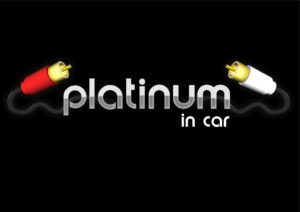 Lee has been running a Sound Quality competition TEAM in the UK for the past 3 years with great results nationally and at the Euro Finals.
Lee will be the Team UK Project Manager
Jeremy Owen
Jeremy is a legend in his own right with a love for all things electronic dating back to 1981. He has been working as a car audio specialist since 1999 and in 2006 was the Birth of Highdown Car Audio (http://www.highdowncaraudio.com) 

Jeremy is a veteran UK competitor since 2000, with TEAM Highdown competing in the EMMA format since 2007. Some of his greatest TEAM accomplishments include picking up 5 UK Championship awards in a single season & turning up to an event with no less than 17 competing TEAM members in tow. Jeremy being a professional will be able to cover any task thrown at him.
Completing the team, we have Ben Hutchings, Gary Rutherford and Gavin Tomlinson. A trio blended from mechanical, professional and enthusiast, with great a combination of all round. skills.
Ben Hutchings is a professional Mechanic by trade, audio madman by night. We look forward to seeing what he can achieve in this build off.
Gavin is the owner and technician at Subtronix Car Audio (http://subtronix-caraudio.co.uk). Subtronix was formed in Septermber of 2013 by Gavin Tomlinson and Joshua Lawson – two friends that believe you shouldn't have to put up with poor sound quality in your vehicle.