When:
21. July 2018 – 22. July 2018
all-day
2018-07-21T00:00:00+01:00
2018-07-23T00:00:00+01:00
Where:
Car Audio Exclusiv
Aarstraße 9-11
65623 Hahnstätten
Germany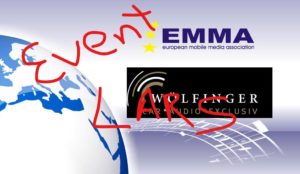 The multiple EMMA SQ European champion invites you to the event
Dirk Wölfinger with his company Car Audio Exclusiv invites to the EMMA Event in Hahnstätten on June 21st.
In addition to its world-famous coffee, some international participants are expected, as Dirk's reputation has worldwide validity.
More Importantly this is Lars Home Town event , Lars has played a massive role over the last 3 years as part of the UK Judge Team.
Team UK will be in attendance.
#UKinvasion #eventlars
Saturday  will host a EMMA Germany event with all classes open
Sunday will be an SQ only event hosted by AYA (none EMMA event)