On the 28th May a team from EMMA UK along with our honorary German Mr Lars embarked on a journey to the other side of the world AKA the USA for the Launch of the 1st ever EMMA car audio competition in the US of A ( Making sound great )
This event was tied in with SQOLOGY's event for Parkinsons research 3 on the 1st & 2nd of June. This event is in support of raising money for Parkinson's disease that affects through friends and family too many of us all, a very worthy cause.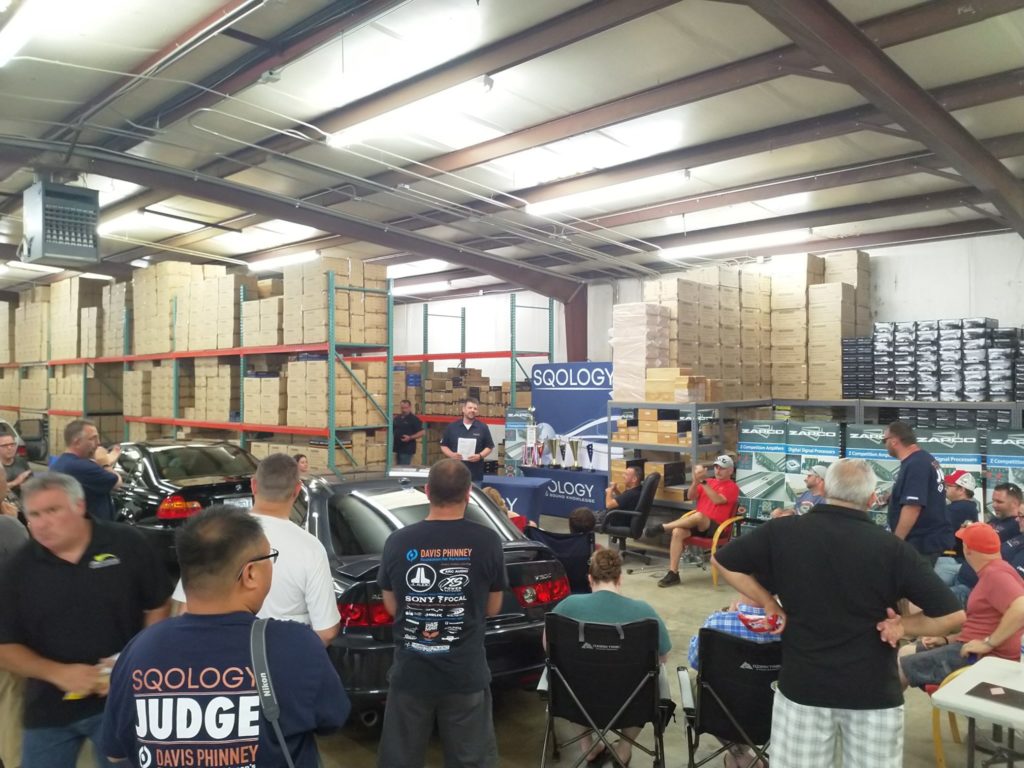 With the journey starting with a incorrect names on bookings to waiting at the airport for our German counterpart only to be handed the keys to what can only be described as the ugliest car ever made, but after a few " kind words " all was resolved and a upgrade to an amazing Chevy Suburban ( in black with tinted glass of course )
Coming from our lush climate we were all a little taken by the immense heat (38-40degrees) and crazy humidity (65%) made this a little uncomfortable to start but all worth it in the end.
One arriving at Hybrid Audio's HQ in Dawsonville Atlanta we were greeted with the most amazing hospitality but got straight to work in getting the event plan put into motion.
Cars from all over the country started arriving (some by trailer) to compete.
SQOLOGY do the events with a few different formats and then average the scores to give the best of all but this event most of the competitors were unaware that EMMA would be there as to give them all a great surprise and show them how we do things.
All cars were judged by each judge in all 3 formats and with EMMA we had the amazing Kevin Hall and Lars Neuper on Install (something the guys from the USA are not used to) and then Horst Starke and Cristian Martin on sound with the Master himself Andrew Ackerley on hand with all competitor questions throughout the weekend, going over the history and future EMMA has to offer.
With a brief announcement of EMMA being there and a competitor briefing, all held with great anticipation, we got started.
Not many have done install in a long time or ever so we spent the time discussing what we were looking for and how to better their cars, not as scary as they thought, and helping them get their cars to the EMMA standard, thankfully this was all met with great success and everyone appreciated the time we spend explaining.
With Horst and Cristian introducing the EMMA sound quality format from the listening side and giving detailed feedback which again was welcomed as apparently this does not happen with such detail (thanks to our amazing structured format judge books).
The level of competitors was far beyond anything we could have imagined and considering they have not done our format previously; they would hold their own if they ever attended a real final in Austria (IE: More than 1 country attending)
Once all was said and done Cristian and Horst delivered a quick overview session on how we judge the disc to give everyone a clearer picture and get them more excited about the EMMA format coming to the USA in 2020.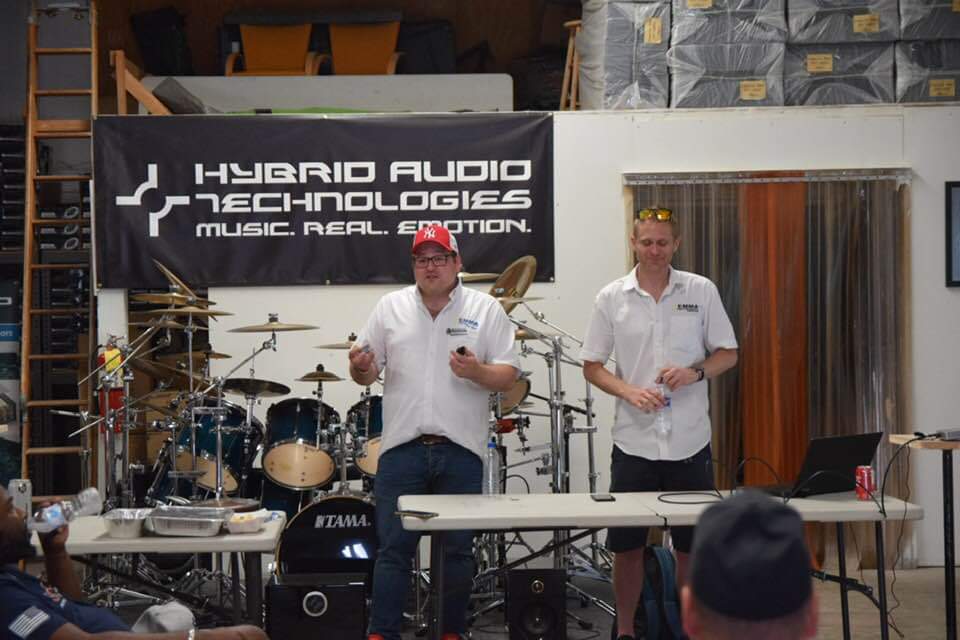 Once all scores were added up there was the much awaited awards ceremony.
As normal with our format Install was taken into account meaning the best sounding car is not always the winning car but overall still some really impressive scores.
Dale Skaggs winning the first ever EMMA trophy in the USA.
The SQOLOGY award, which goes to the highest sq scores across all formats and including a distance driven scale was won by the impressive Michael Myers
Scott Buwalda and his team awarded Team EMMA UK with a awesome "MERICA" started pack including some flags, a bottle of Fake Bacon bits, apple pie, a beware of dog sign, a target and a impressive 100 9mm bullets for a day at the gun range.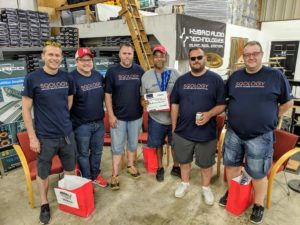 The trip back to Orlando was met with some interesting encounters when we stopped at a Alligator farm where Andrew tried to buy one as a pet but was shut down after being too afraid to hold a baby one.
Overall the event was met with great success and all involved had a great time with many praising the format and eagerly awaiting the next event.
EMMA UK would like to say thank you to all competitors that participated in the EMMA format for the first time & without notice, you are all great competitors none of you were 'yellah' and it was lovely to meet Y'all!
Tom Myers EMMA USA Director had to say.
Thanks to the EMMA judges from the UK and Germany, our first competition was a great success. Any apprehension that the competitor's may have had was quickly put to rest by their clear explanation of the rules and the judging procedure. They went above and beyond to make sure each contestant knew why they received each score and what they could do to improve upon it. Their professionalism is second to none and it was a pleasure working with them.
A special thank you to the team at Aurigin / Zapco usa / Hybrid audio for their southern hospitality. We hope to repay your kindness very soon, when SQOLOGY & EMMA USA visit the UK this coming September.