On the 7th April EMMA Mexico hosted their 1st event at AudioFest which is one of Mexico's largest car shows.

The event took place at the San Louis Potosi Convention Centre which was a perfect venue to host such a huge event
Yolanda at Sama Car Centre is the Brains behind the operation, running a car audio fitment store by day and planning this epic even by night she is by far the La Jefa of the Mexican car show scene
There were 4 international judges flown over from UK, Italy and Argentina to assist with this massive kick off even with an estimated 250+ cars attending predominately in the EMMA Tuning Category.
With a judge team of 16 Judges and 3 translators, to help the international guys, the event kicked off with some competitors bringing their car in on the Saturday evening which was great to see the commitment on with some competitors traveling over 500 miles in some extremely special cars.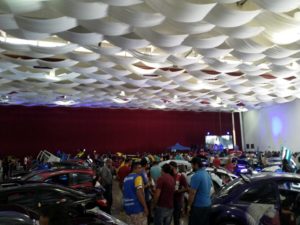 On the Sunday in the morning in the blistering heat there was a queue of cars anxiously waiting to enter the event and show off their hard work and modifications to the judges and public alike.
With crazy modified cars to the all American low riders to the neatly clean Eurostar cars the event was filled with a great variation which was refreshing to see.
There was a slow start to get the cars into the event even with all the planning and coordination that took place prior but just after lunch all were in and showing off what they had.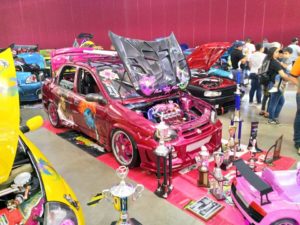 In total there were around 216 cars registered with 160 of those being in the tuning category which is a massive achievement especially for a single day event, thankfully the tuning was split into a total of 15 categories which made if far more managing.
As the day went by the team worked tirelessly to get all the cars completed, this did run a little later than expected but with a sheer volume of cars this was to be expected.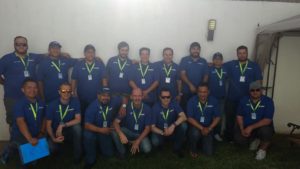 The poor back office team Mrs Bedel and Mrs Aguero had to work overtime to get all processed and completed and they must be commended for an excellent job done and the 3 translators Ghis and Didier Bedel and Bob who without them would have made the judging extremely difficult.
The event itself was a huge success even with the later prise presentation the standard of cars and quality of the judge team was excellent and the sheer size of the even was great to see as im sure the thousands of pubic who attended would agree.
Overall we would like to thank EMMA Mexico and all the Sponsors for producing such a great event, we definitely hope to be involved with future events.