We are getting ever closer to the 48hr build off at Modified Nationals where in the run up to the event, we provide updates on the equipment to be used in the installation.
Previously we told you of the heart of the installation (the Helix PSix DSP)
Or the soul of the installation (8+15 = Ground Zero)
Or the spirit of the installation (Vibe Cven speakers and Black death Bass Amplifier).
Well
This is the headunit: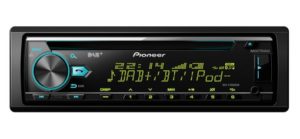 The Pioneer DEH-X7800DAB is the 'next generation CD Tuner with Bluetooth, USB, DAB/DAB+ and Spotify'. It is a single dinn unit for a direct replacement of the OEM Audi TT stereo. It is able to connects to Apple iOS & Android devices via the USB cable on the front of the unit, allowing full searching on the headunit or full control of the headunit via your mobile device using the Pioneer app "ARC". ARC allows you to check settings, colours, cross over filters, time alignment, tracks and volume all from the app. Very cool stuff.
With the ability to play FLAC files from a USB and DAB built in, it is an easy solution for single dinn duties. The 4v preouts (front, rear, sub) should work very well with the Helix Psix DSP.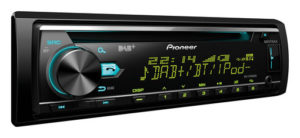 If you need to buy your ticket for Modified Nationals or your EMMA entry, you can do so via this link: http://emmanet.uk/product-category/shop/event-tickets/round-2/
Do you have an opinion on who will win yet? Let us know what you think by coming to see us at the 48hr install bay (live at Modified Nationals). Ask for "Mr Chips"!